Our Aloe Vera From plant to product
A natural

supplements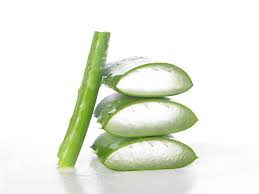 For a long time, and many cultures have Aloe vera has been for the greater good of man. Much of our knowledge of useful plants are admittedly been forgotten over time, but it is now very much alive again because of the growing interest in natural approaches to improving well-being. A combination of aloe vera, healthy diet and exercise can be a means to achieve a better balance and greater harmony in everyday life.
Organic and quality assured
Forever is the world's largest grower, manufacturer and distributor of aloe vera. All production is organic and going on our own plantations in the USA (Texas), Mexico and the Dominican Republic. This means that we can control and quality assurance of the whole process, from production and processing to distribution.
Our drink has been given the seal of International Science Seal of Approval, a great honor for our most popular products.
Tasty beverage
Forever Gel Original is the foundation of Forever's business and success. The drink is our most popular product worldwide and consists of fresh, stabilized aloe vera organically grown. Many millions of people in over 160 countries drink it every day. Of course, the Aloe vera, which is included in all our other products, the same high quality - from toothpaste to skin lotion.
Read more about Forever Living Products at: www.foreverliving.dk